Here are steps you need to follow in order to grant Full Disk Acess:
1. Open the Security & Privacy Preference Pane in the System Preferences application.
2. Click on the Privacy tab and then click on Full Disk Access in the categories list.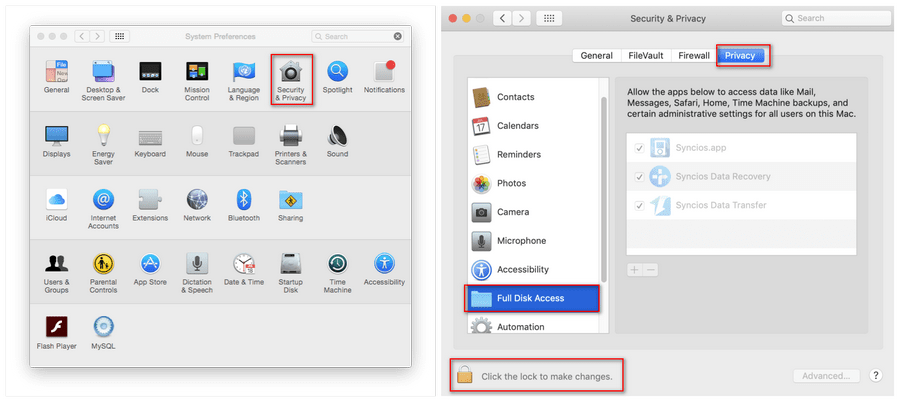 3. Click the padlock in the lower-left corner to allow changes.
4. Click the + button to add an application.
5. Navigate to where you installed PanFone iOS Data Recovery (e.g./Applications), select it and click the open button.